ALISA background shields
What is ALISA?
ALISA is our Cradle to Cradle certified aluminum blue signage. This dew-resistant system, which is variable in both width (per mm) and height (per 150mm), offers an efficient and easy to install final solution for signposting on highways/roads. In addition, the ALISA system can be combined with displays and rotation lamellas.
Our ALISA Background Shields
Our background shields are suitable for all types of signalling devices and can be attached to our ALISA structure. The ALISA structures can be attached to aluminium VICA portals, half-timbered portals and steel tube portals.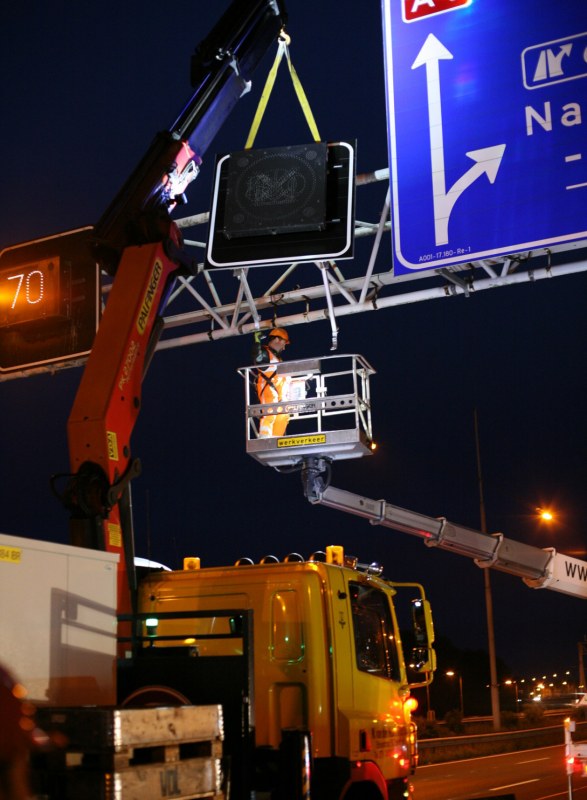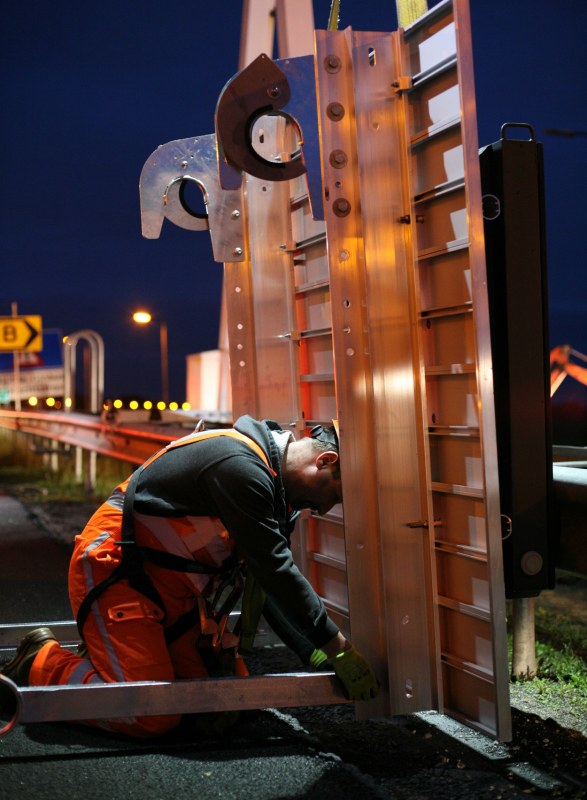 Important advantages
Easy to install due to light aluminium
Suitable for all types of signallers (gauge of the tube is 800mm or 250mm)
No need to varnish, the signs have corrosion protection due to oxidation
Quick placement
Various support constructions possible: Aluminium VICA portals, half-timbered portals and steel tube portals
Upon delivery all of the fasteners are delivered on a pallet in order for the placement to occur quickly
The cable gland is provided with loss-free cover plates
Mechanical properties
The base material is anodised aluminium
Black cal foil with class 3 reflective white piping
Maximum gloss is measured at 20% according to 60 ° / 60 ° symmetry and to NEN-EN-ISO 2813
Different dimensions 1800x1800mm (standard) or 1500x1500mm
Gauge of the tube is 800mm (standard) or also possible in 250mm
Angle of the fastening device is 1.5 degrees
Temperature range -30°C to +60°C
Angle of the fastening device is 1.5 degrees
Quality
Lifespan is 25 years
Two year warranty (last year descending)