ALISA mast signs
What is ALISA?
ALISA is our Cradle to Cradle certified aluminum blue signage. This dew-resistant system, which is variable in both width (per mm) and height (per 150mm), offers an efficient and easy to install final solution for signposting on highways/roads. In addition, the ALISA system can be combined with displays and rotation lamellas.
Our ALISA mast signs
Mast signs are a form of signage, in which no signage above the roadways is required. That is why our ALISA mast signs are ideal for middle and/or outer verge locations. Our mast signs can be attached to aluminium T-masts and to steel BOD masts. The size of our ALISA products are flexible due to the use of aluminium strips in which the retroreflective foil comes all the way to the edges of the sign. Because of this, the overall picture looks very neat.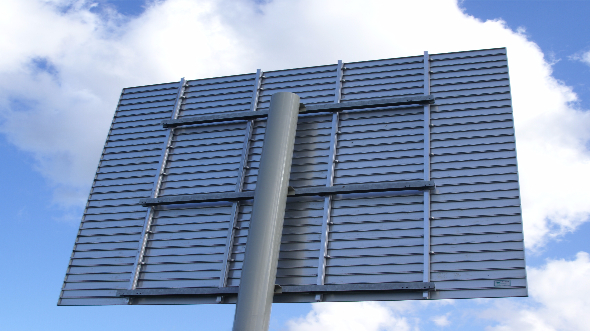 Important advantages
Maximum flexibility, the size of signs can be determined by our client
Easy to install due to light aluminium
Fully modular, a kit which will be delivered in parts
Good readability, hardly and dew on the signs
The signs have a long lifespan (Technical lifespan is at least 25 years)
Cradle to Cradle certified
Various support constructions possible:

Aluminium VICA T-masts
Steel masts

Preassembly possible up until 3600mm
Can be combined with the possibility to rotate
Mechanical properties
The base material is anodised aluminium
Class 3 retroreflective foil
Width dimension variable per mm
Height dimension variable per 150 mm
Weight of the sign is 14 kg per m2 (excluding construction)
Temperature range -30°C to +60°C
Quality
Lifespan is 25 years
Two year warranty (last year descending)